The EWS Intelligence Team are our 'human in the loop' populating the Open Source Threat Database (OSTD) from publicly available data (PAI) using a variety of skilled open source collection methods. They then verify and validate the data to provide discrimination and expertise to every OSTD entry.
We would like you to meet them and put faces to the team that input the data into the OSTD. In this article, it's Daniel's turn to introduce himself.
Meet Daniel Clarke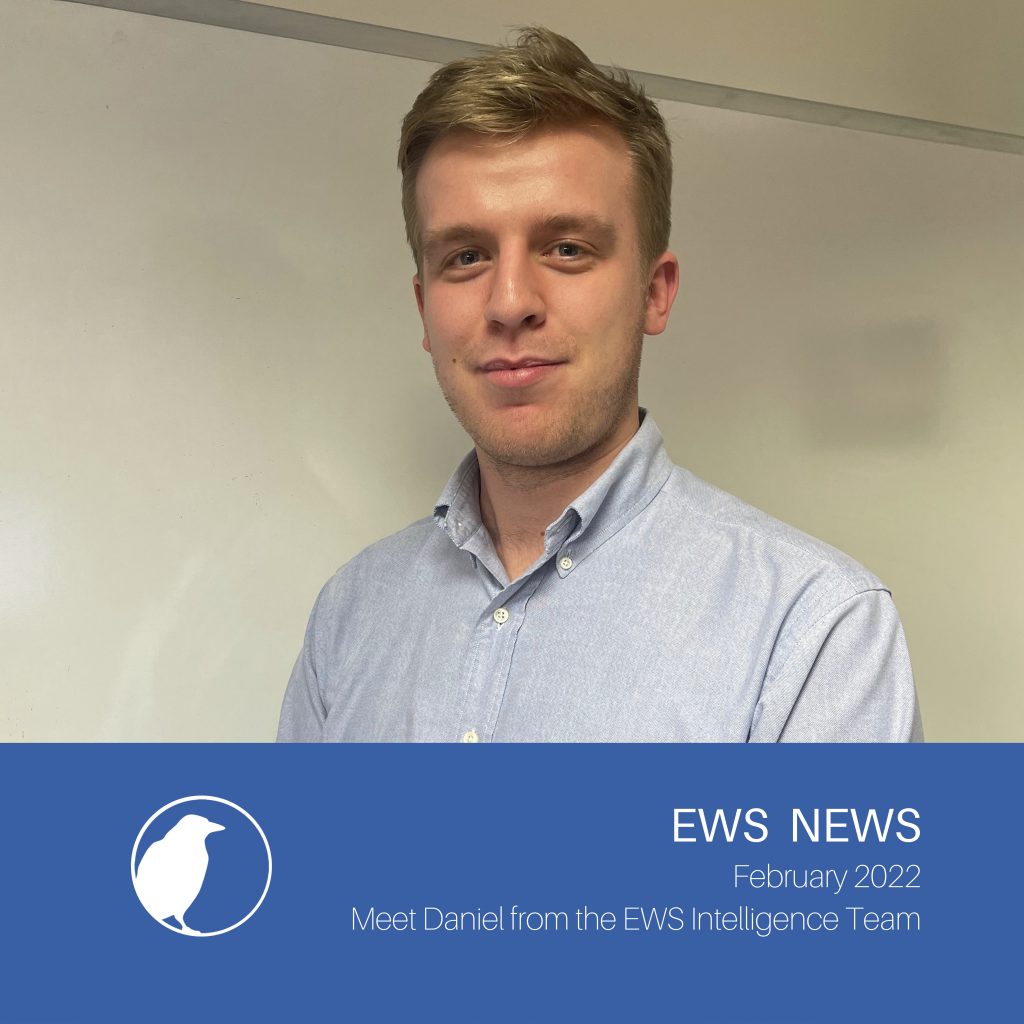 "My name is Daniel, I have been working with EWS since October 2021 as a Data Analyst.
"I came from a forensic background, having studied the subject both at college and later expanding on my knowledge at De Montfort University, Leicester, where I completed my studies in BSc Forensic Science in 2021.
"While at university, I studied a module exploring IEDs, categorising explosives and material identification and my course has taught me a lot about looking at the bigger picture, which I have been able to implement in my role at EWS.
"I was a part of the Rowing Club at university, where I established numerous roles on the committee, including Social Secretary and Novice Captain. During my time at the Club I learnt skills such as teambuilding, leadership and effective communication with my fellow team mates.
"Since joining EWS, I have developed these skills even more, alongside expanding my knowledge on only a fraction of what I learned at university. I aim to expand further on my understanding of intelligence gathering and will continue to grow as I build on my skills. I aim to progress in my career at EWS working more closely with the Intelligence Services Manager and helping the business to grow in the future."
We hope you've enjoyed meeting Daniel and learning more about him. Keep your eyes peeled for introductions to the rest of the Intelligence Team, so stay tuned for more blogs coming from them soon.
If you'd like to meet the rest of our Intelligence Team, please click on their names below:
Joanne Smith – Intelligence Research Analyst