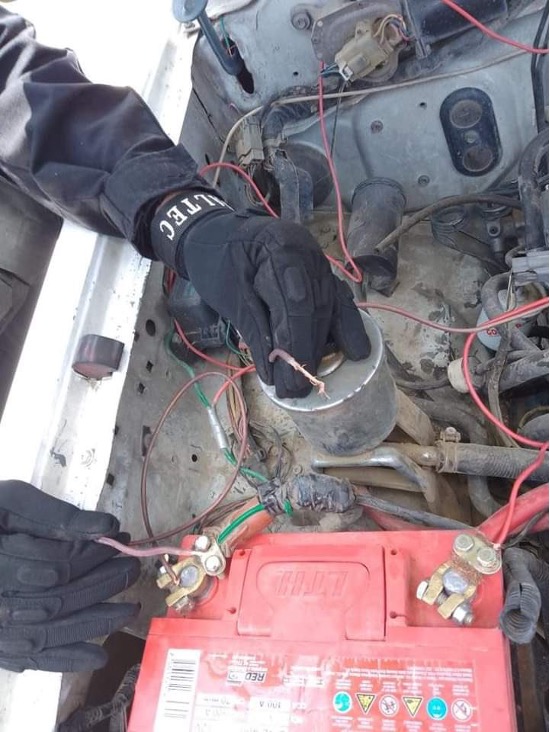 Four IEDs, four vehicles and various weapons were secured in Teocaltiche, Mexico after a confrontation with armed civilians on the 6 July. One of the vehicles was identified as a VO VBIED. The device consisted of an oxygen tank and two fire extinguishers filled with gunpowder, connected to the battery of the vehicle. It was designed to detonate as the key turned on the ignition and started the vehicle.
OSTD event ID: 61725
For more information on this event, please contact us using the form opposite.
#Mexico #IED #VO  #VBIED #OpenSource #OSINT #IED