AMISOM troops conclude counter IED training with help from EWS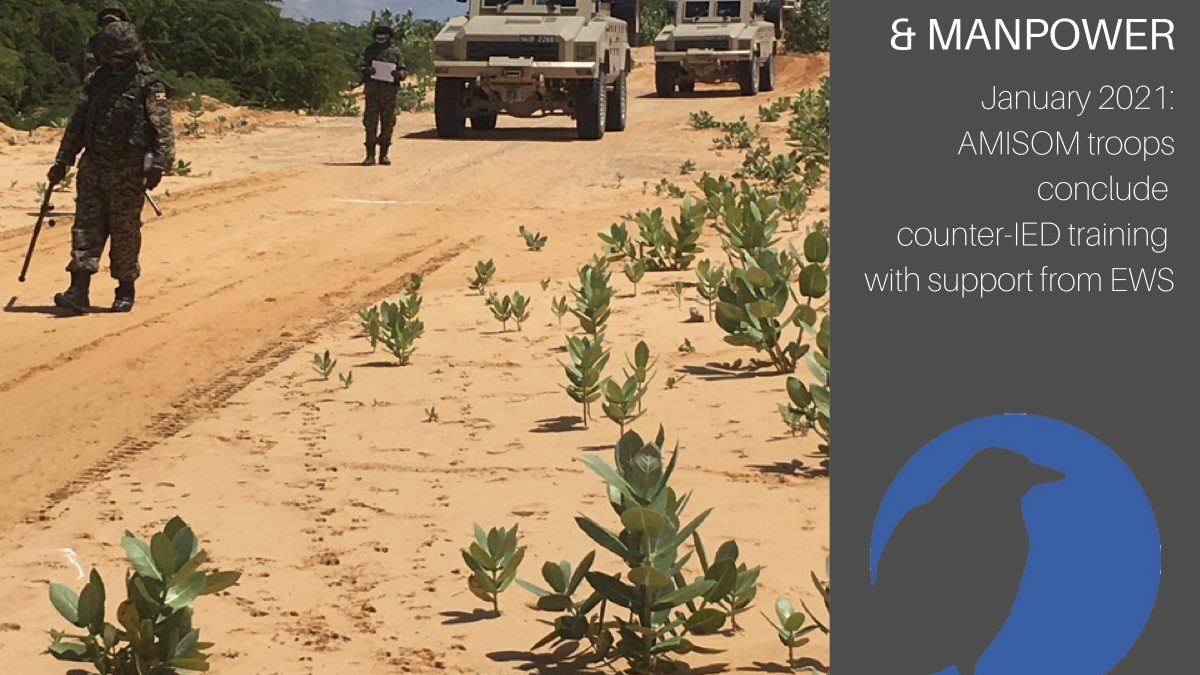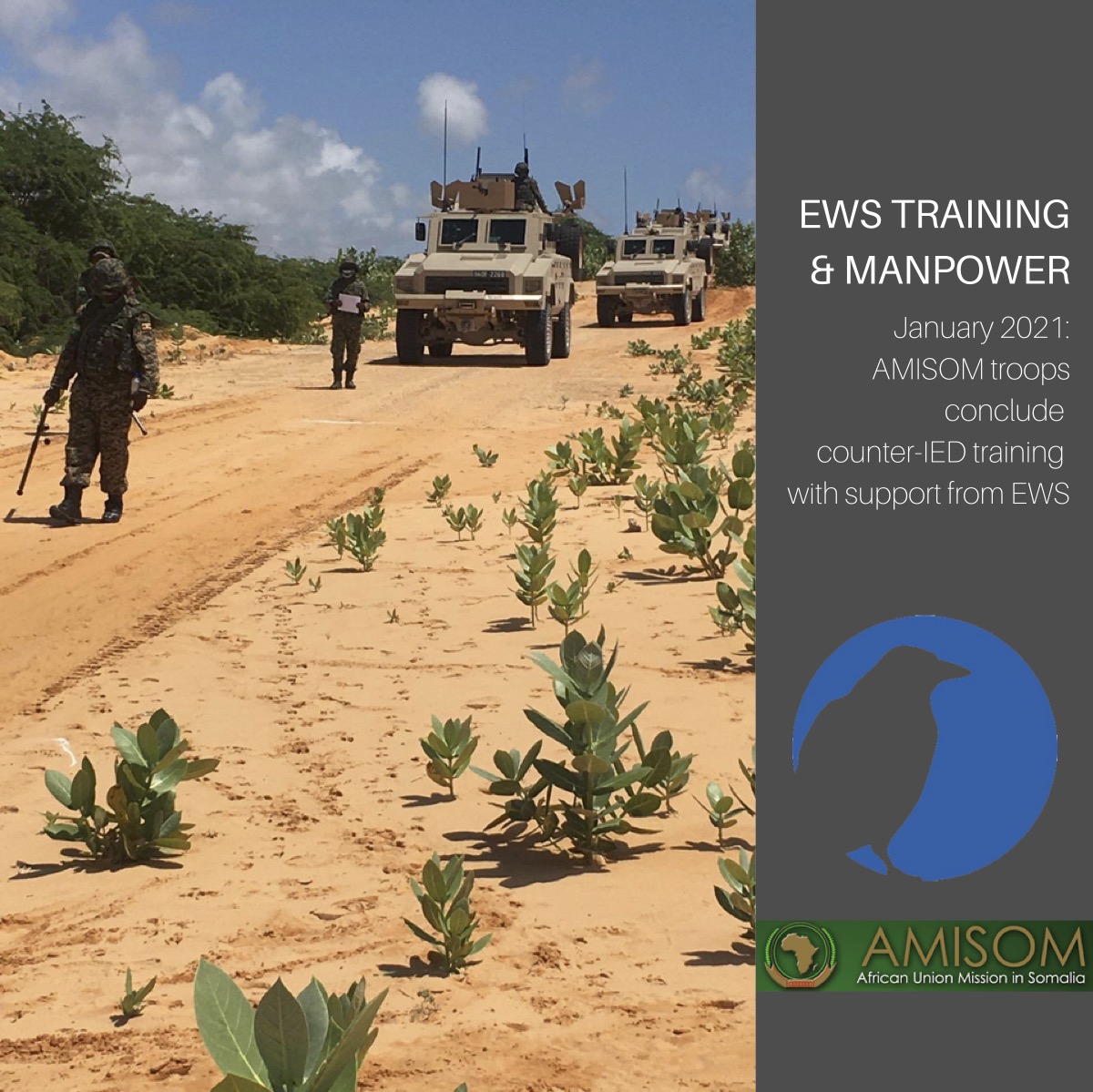 Field Service Representatives (FSRs) from EWS were delighted to be present to see forty Ugandan soldiers serving under the African Union Mission in Somalia (AMISOM) receive their certificates for graduating from the Route Clearance and Electronic Counter Measure course.

ECM training delivered in Somalia by the FSRs from EWS was integral to the success of the five-week training course, which was aimed at enhancing the troops' capacity to counter the threat posed by Improvised Explosive Devices (IEDs).  
Paul Crawley, Operations Manager at EWS said: "The hands-on training the soldiers received has given them the knowledge and skills to conduct routine route clearance operations so as to sustain their lines of communication, thereby ensuring the safety of both local communities and the troops, and allowing the latter to improve their manoeuvrability and to ensure free movement of goods and persons along the main supply routes. 
"IEDs constitute one of the most significant threats to AU peacekeepers, making this kind of training extremely important, especially in efforts to defeat the IEDs. 
"EWS is very proud to have been involved in adding real value to the troops' capability." 
A  third training course has commenced, which is being delivered in country with integral support from EWS FSRs to further increase the skills of the soldiers serving under AMISOM and to help them counter IEDs.
CLICK HERE to read more about the training delivered on the AMISOM website.