EWS Congratulates This Years' Army Yeoman of Signals (EW) Top Student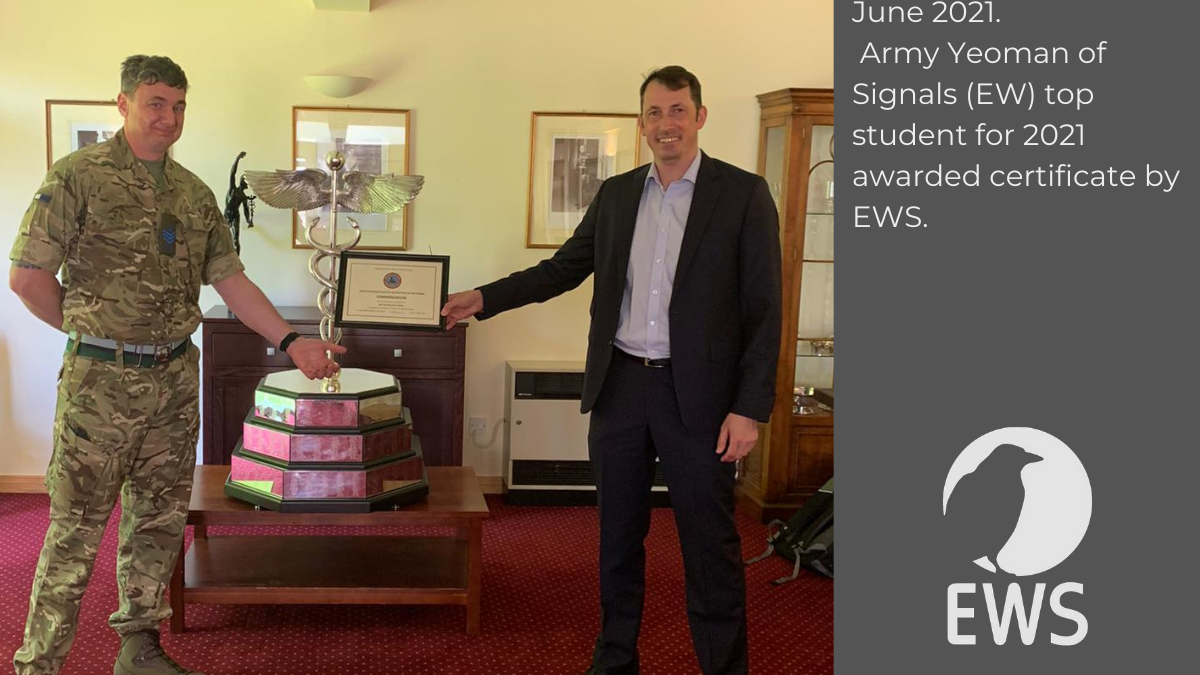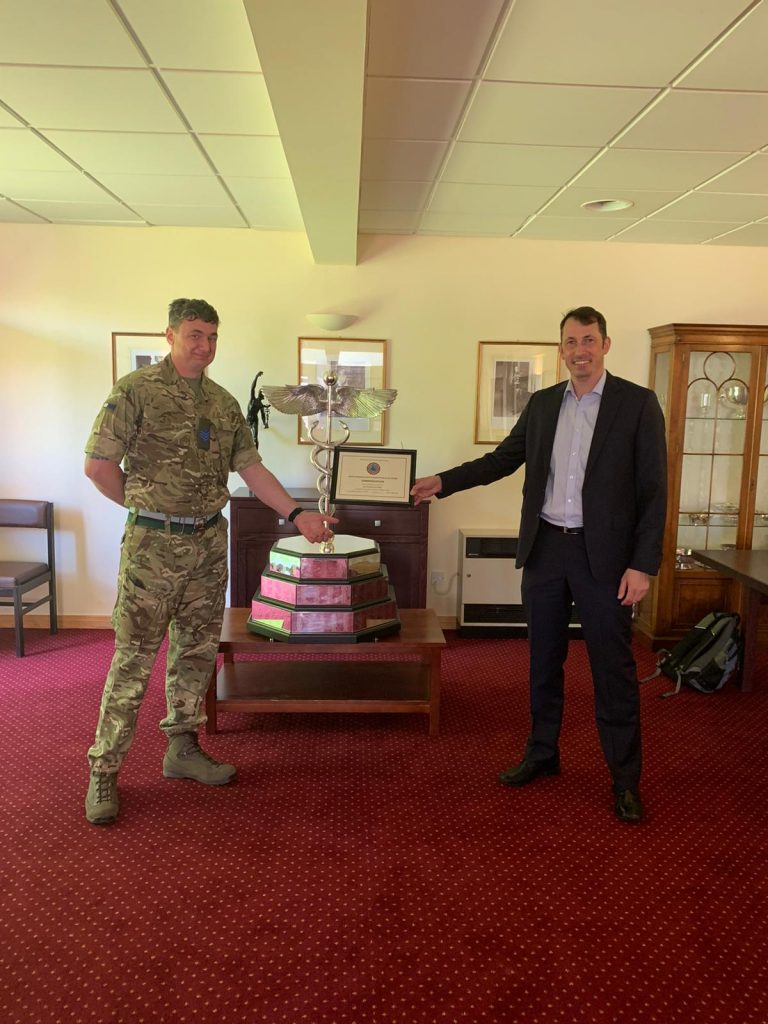 EWS' Bids and Proposals Manager, Richie Canale, was thrilled to be able to present yet another certificate of Commendation to the highest achieving student on this years' Army Yeoman of Signals (EW) course. As a UK Chapter Board Member for the Association of Old Crows (AOC), Richie praises this year's recipient; "Congratulations to SSgt (YofS(EW)) Daniel O'Reilly, who pipped the rest of the students with his project to become top student. The hard work starts now, and everyone at EWS would like to wish him all the best for the future."
See what AOC had to say about the award below:
Thursday 27th May 2021 was the final day of this years Yeoman of Signals (Electronic Warfare) (YofS(EW)) course run by WO1(YofS(EW)) Ben Cowley R Signals. It was with great pleasure that the UK Chapter of the AOC was invited to attend this occasion to present the top student with our Commendation in recognition of excellence in Electronic Warfare Studies. This five-month long course provides the Yeoman with a range of managerial and technical skills required to operate in this highly technical and dynamic domain.
This year's presentation was made by Richie Canale to SSgt (YofS(EW)) Daniel O'Reilly, who managed to dip for the line an pip his peer group to the post in the final stages of the course. Sadly, due to the current restrictions, the course was unable to celebrate this achievement with the rest of the EW community, however they plan to make amends towards the end of the year.
A well-deserved and popular recipient of this year's award; we wish Yeoman O'Reilly, and the other seven graduating students the best of wishes on their new assignments.