EWS FSRs join beach clean-up in Mogadishu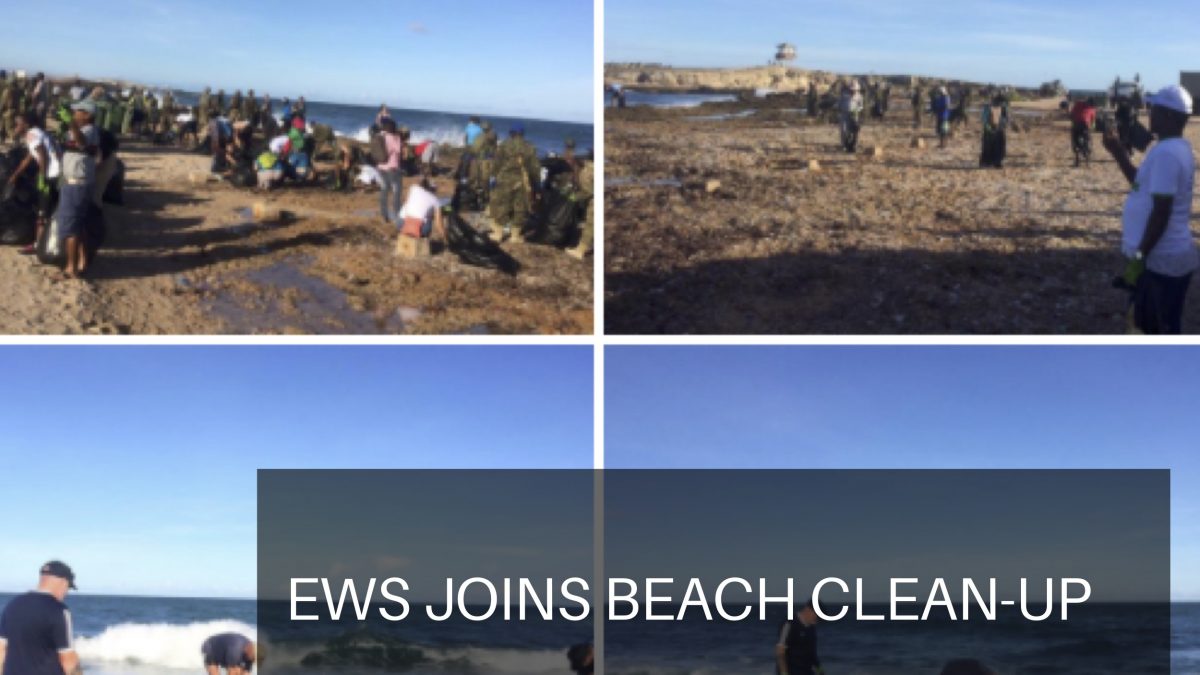 EWS Field Services Representatives joined the United Nations Assistance Mission in Somalia (UNSOM) beach clean-up in Mogadishu, Somalia on World Environment Day.
The FSRs joined hundreds of personnel from a wide range of organisations, such as: United Nations Mission Support (UNSOM), UNSOA (United Nations Support Office for AMISOM), United Nations Development Programme (UNDP), UNCR (United Nations Refugee Agency) and the Ugandan People's Defence Force (UPDF).
More than 70 bags of rubbish and ocean waste were collected from the beach by everyone who took part.
This first collective effort to clean up the beach was inspired by a European Union Training Mission (EUTM) soldier who, last year, cleaned up over two kilometres of beachfront by himself for over a period of six months when he saw that a variety of recyclable plastic items and other debris were washing up onto the shore daily.
The UN Somalia team will organize similar cleaning events once a month in an effort to maintain Somali beaches inside the airport zone free of litter while enhancing their natural beauty.
"Real change will start with each individual contribution to green our way of life for the future of the next generation," said Michelle Glasser, a UN team member who helped organize the event. "Together we can make the world a better place as we find sustainable solutions for a greener future."