EWS hosts an inaugural East Midlands CEMA/ISR Industry Engagement and Networking Day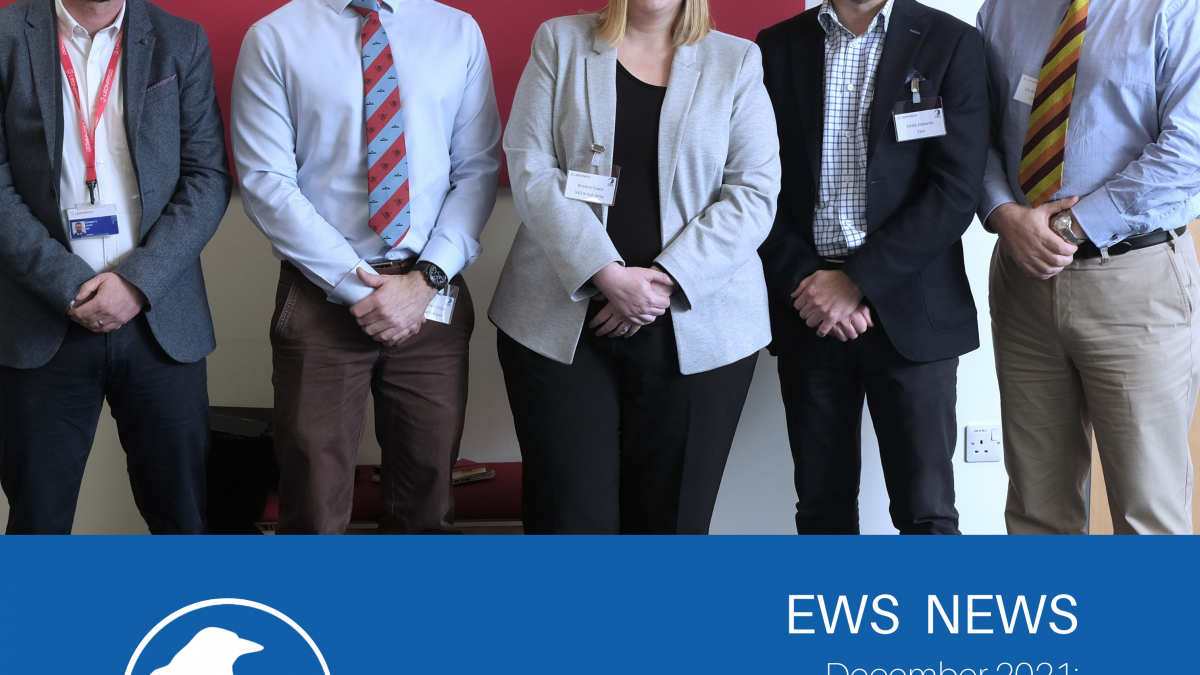 EWS and Leonardo were delighted to co-host an inaugural CEMA/ISR Industry Engagement and Networking Day on 2nd December 2021.
Created specifically to bring together domain knowledge experts from the CEMA/ISR world, SMEs from across the East Midlands and beyond were invited to attend, alongside Primes, academia and the military, with over 30 separate organisations represented on the day.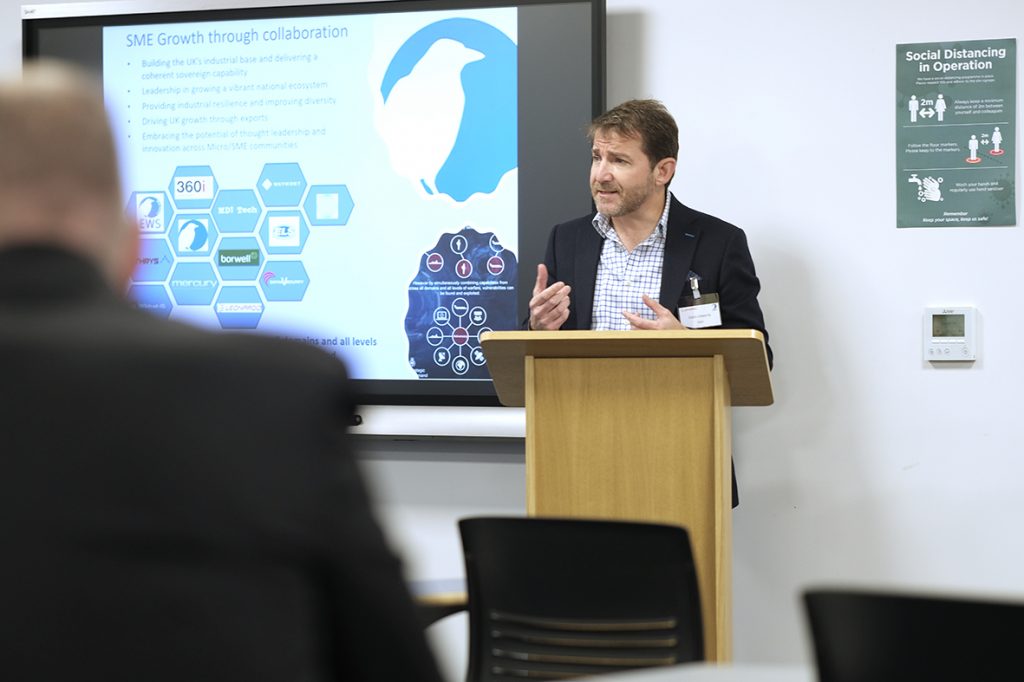 The Managing Director of EWS, Richard 'Eddie' Edwards said:
"The British Military have an enormous task ahead of them in delivering the Future Soldier programme with a key emphasis on engaging more fully with SMEs to utilise their agility and innovative product knowledge and key capabilities to help them meet their Land Cyber objectives. However, we know from our own experiences that there are significant constraints for SMEs wishing to access defence procurement opportunities in a timely manner."
He continued: "In developing the key themes for the event, collaboration and the opportunity to showcase both the depth of CEMA/ISR and EW capability and diverse skills in the East Midlands area were at the heart of our thinking, as these are a key focus for both organisations.  
"As a result, we came up with the idea of this event to get key people from across the CEMA/ISR world into the same room, to get them talking and to enable them to start building relationships and partnerships that will help us all deliver successful defence projects." 
The Head of the Leonardo Training Academy, Jamie Garbutt said: "With EWS and Leonardo already collaborating on several key projects together, it seemed a natural extension of our successful partnership for us to co-host this inaugural event. When Eddie first mentioned this idea to me, I knew that our training facilities in Lincoln would be the perfect place to hold it. We have spacious, COVID-friendly spaces for the presentations and keynote speeches, and plenty of large classrooms for comfortable breakout networking sessions afterwards."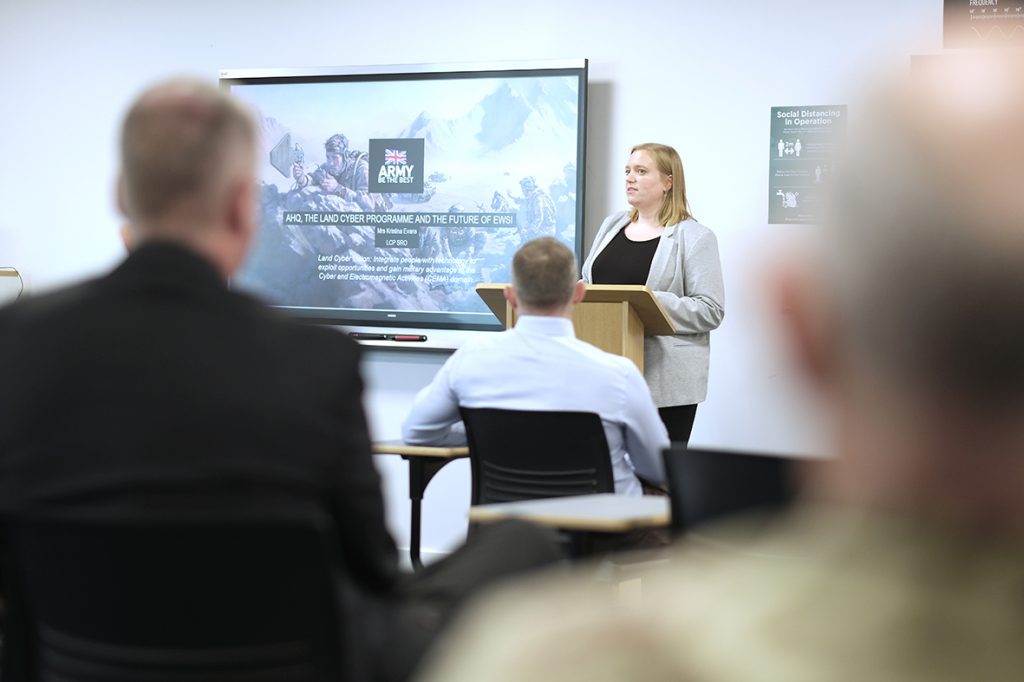 Kristina Evans, LCP SRO from the Army HQ Land Cyber Programme and her team delivered the keynote speech focusing on the Land Cyber Programme and the Future of EWSI, which wholly engaged the audiences' attention. It prompted significant and lively discussion of the issues raised during the subsequent networking events following the presentations.
Eddie and Jamie finished: "The feedback we have both received so far from attendees on the event has been exceptional. Together we really wanted to facilitate an opportunity for SMEs which would foster new relationships within the CEMA/ISR industry and extend their network of contacts.  
"We envisioned an event which would allow them to start building effective collaboration between themselves, the Primes, academia and the military. And it seems we have achieved that beyond our expectations with several of the attendees already starting discussions about future opportunities based on meetings that they had at this event. 
"Together we hope to hold another event in 2022, so we recommend that anyone interested in attending should register their interest with ourselves sooner rather than later."