EWS Ltd, represented by Managing Director Phil Hunt, and Jamie Garbutt, Head of the Leonardo Academy at Lincoln, signed a Memorandum of Understanding (MOU) on Tuesday 27 September.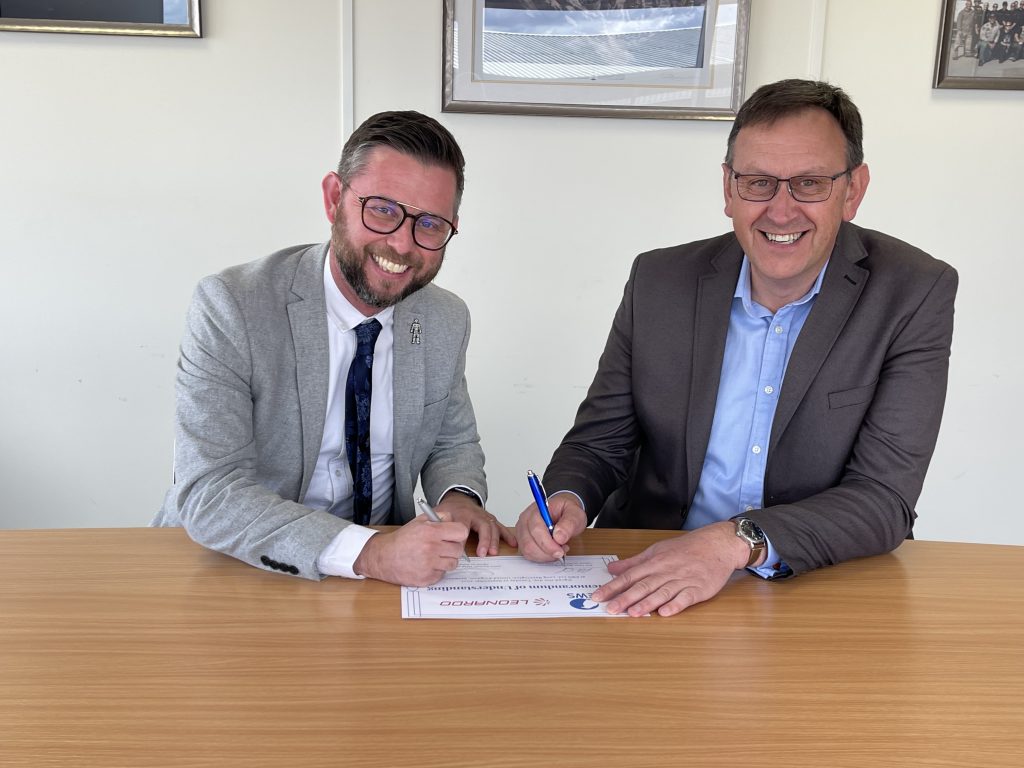 The signing of the MOU formalises a long-standing partnership between EWS and Leonardo to harness joint resources and expertise in pursuit of training and delivery opportunities within the Joint Intelligence, EW and CEMA domains.
The MOU will allow EWS and Leonardo to leverage both their extensive global networks and their competitive advantages to collaboratively deliver world class training solutions and services.
The Leonardo Academy at Lincoln is already recognised the world over for its training and delivery of tools to allow clients seeking to maximise their investment in Electronic Warfare systems. Jamie, the head of the academy commented: "I have no doubt that our customers will be delighted to take advantage of the increased range of EW and CEMA expertise and training available to them through this MOU."
EWS Managing Director Phil finished: "An overriding ethos at EWS has always been growth through collaboration and this MOU underscores that very clearly, as together Leonardo and EWS can actively support the capture of major programmes globally."
— — — — —
[Long Bennington and Lincoln, United Kingdom] 27.09.22
ABOUT EWS Ltd. : Since 2009, EWS has been a vendor-neutral consultancy specialising in the provision of support to those around the globe who seek to own, manage, control and dominate the electromagnetic spectrum. Our domain knowledge experts partner globally with governments, defence, security, justice and corporate entities to identify key requirements, define specifications, design practical solutions, source reliable equipment and deliver customised training to meet operational demands.
ABOUT Leonardo UK: Leonardo is one of the UK's leading aerospace companies and one of biggest suppliers of defence and security equipment to the UK Ministry of Defence. The company operates from 6 main sites across the country, employing around 8,000 highly skilled people. Globally, Leonardo is among the top ten world players in Aerospace, Defence and Security, with more than 49,000 employees and a significant industrial presence in Italy, the United Kingdom, Poland and the USA.
 The Leonardo Academy in Lincoln is a training facility dedicated to Cyber & Electro Magnetic Activities (CEMA), providing customers with academic and operational training and software toolsets and processes to ensure they can deliver information advantage and maximise their investment in electronic warfare systems.