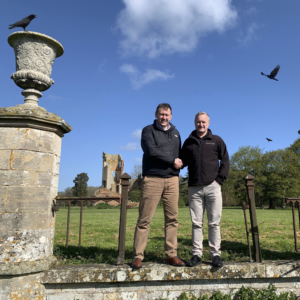 EWS Ltd signed a Memorandum of Understanding (MOU) on Tuesday 15th February 2022.
The signing of the MOU and subsequent creation of Team Vincit underscores the two companies' intentions to jointly engage in a strategic partnership to harness joint resources and expertise in pursuit of significant EW/CEMA opportunities for defence projects both in the UK and abroad.
The MOU reaffirms the long-standing relationship between the companies, and together as Team Vincit it will allow them to leverage the competitive advantages offered by each company to support the delivery of the highest level of specialised EW/CEMA support services to defence clients across the globe.
Managing Director at Mercury, Tim Stevens commented: "Both EWS and Mercury are highly regarded across the world for their best-in-class support services but we also recognise that together, both companies are even stronger and can offer an even better value for money service provision to clients by pooling our resources and efforts."
EWS Managing Director Phil Hunt said: "By working together collaboratively under the umbrella of Team Vincit, EWS and Mercury aim to become the world class mission partners of choice to Governments and Industry Partners for specialist consultancy, training and Intelligence led services across the Joint EW and CEMA domains."