EWS Ltd is proud to announce that they have retained their ISO 9001:2015 certification.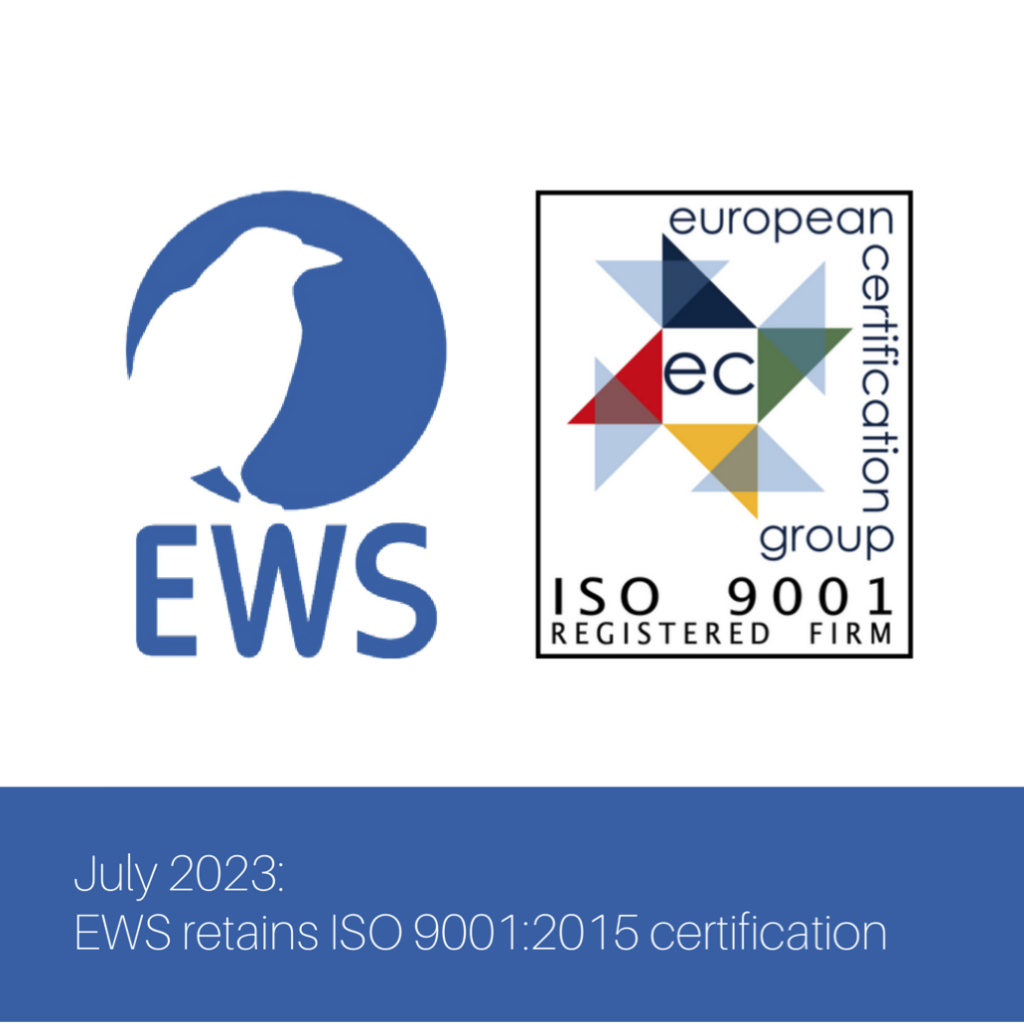 This announcement is made following an assessment by Independent European Certification Group, who are an Accredited Organisation by UKAS, the sole National Accreditation Body for the United Kingdom, recognised by governments to assess against internationally agreed quality standards.
The ISO 9001:2015 is the world's leading standard for a quality management system and the re-certification demonstrates EWS's continuing ability to consistently provide products and services that meet their customers' regulatory requirements.
Phil Hunt, Managing Director for EWS commented: "The retention of our certification confirms that everyone at EWS is always focusing on continuous improvements in our processes. Our ISO  9001:2015 re-certification by a UKAS accredited body allows us to continue delivering both increased efficiencies and an even better service for our clients."