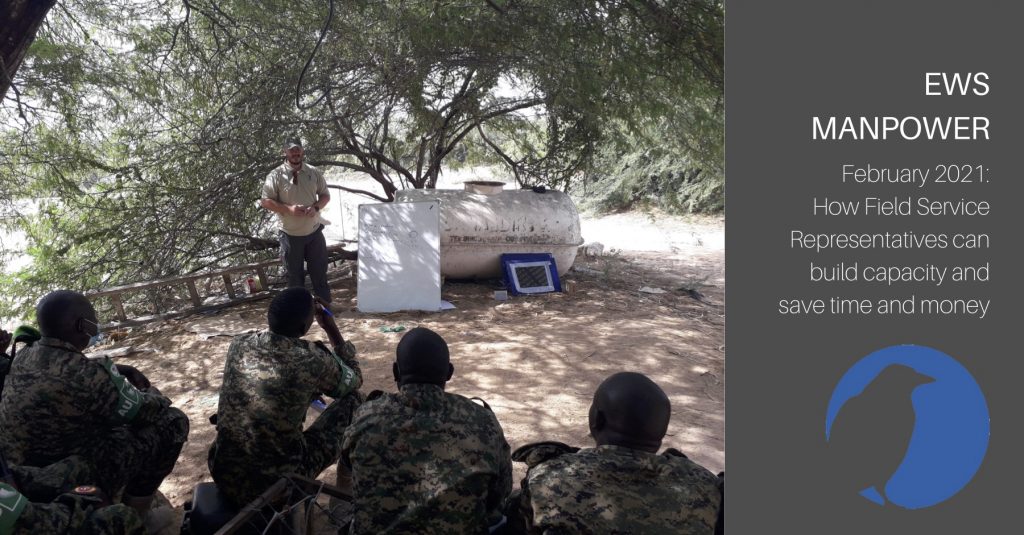 Although the dangers and utter devastation caused by Improvised Explosive Devices (IEDs) and especially Radio Controlled IEDs (RCIEDs), seem to barely register a flicker in the international news these days, they sadly remain a daily occurrence in many areas of the world. The menace of IEDs and RCIEDs is still growing significantly in Africa, with Somalia, Mali, Burkina Faso and Nigeria being examples of areas with a significant and ever-increasing terrorist problem, says Paul Crawley, Operations Manager at EWS.
But why are IEDs and RCIEDs still so prevalent?
Well, the RCIED can be a relatively inexpensive terrorist weapon to construct, but their true power as a tactical terrorist weapon is the devastation they wreak on human life. Its true aim is to kill, but they also can be used to maim and wound, often ending the operational careers of highly trained military personnel and tying up significant human and tactical resources to treat them and aid their recovery.
In asymmetric warfare, IEDs and RCIEDs have been known to level the playing field between combatants who otherwise would be outgunned and outmanned. For the terrorist, a successfully detonated IED or RCIED has a huge strategic effect on the target and their equipment.
So, what can be done to counter IEDs and RCIEDs?
In a world where the terrorist threat has not diminished and the targeting of security forces remains prevalent, the need for properly maintained and operational Electronic Countermeasures (ECM) and Communications equipment is greater than ever before to continue to save lives.
However, the cost of ECM equipment to counter the threat of RCIEDs is disproportionately higher than the device it is designed to counter, this means that they are a significant and highly considered investment for the protection of security forces and budget holders alike.
But what is the price that should be placed on the human life?
Highly trained security forces need to be protected in order to ensure freedom of movement and to keep supply routes freely moving. Civilian lives also need to be protected if communities are to rebuild following conflict. So, for the continued protection of both security forces and civilians, the purchase of ECM equipment is a price that has to be paid.
Sadly, in our operational experience, we see far too many 'shiny boxes' gathering dust on shelves when they should be being used in theatre to save lives.
So, how can EWS help?
When Original Equipment Manufacturers (OEMs) sell equipment to a customer it normally comes with a support package for fitting and training. But when the customer is in a "hostile" country and the equipment has to be fitted and trained on in country, then OEMs often struggle to deliver that required level of support. Especially when the corporate policy of the OEM dictates they cannot send their staff to a hazardous location. So how do they ensure they can support their equipment and their customer and maintain a positive profile?
Well, EWS has a cadre of operationally experienced Field Service Representatives (FSRs) who are able to work in country to ensure specialist Comms and ECM equipment is always in the hands of the user, keeping equipment and personnel operationally effective and also maintaining the reputation of the OEM.
As the defacto face of the OEM, as well as EWS, the FSRs are on the whole, not constrained by corporate policies regarding hazardous locations. They are in country and on hand to perform a wide range of tasks for the user and on behalf of the OEM such as;
Operator and Maintainer training on the equipment,
Installation of the equipment and ancillaries,
Training on the equipment for operators, maintainers and commanders,
Operational training,
First and Second line repair of the main equipment and ancillaries,
Reach back to the OEM,
Out and In inspection of equipments that have been back to the OEM,
Accounting for equipment,
Updating of firmware and software,
Routine maintenance,
Battery maintenance.
Using FSRs to build capacity and save time and money
Part of the role of an EWS FSR while in country to support the deployed equipment is the continuous monitoring of the equipment in use and assessing how the users employ/deploy it. They are able to spot incorrect usage and fault patterns early on and utilise additional training to correct operator/user error whilst providing feedback to OEMs on or pass design / fault issues.
At EWS we have proven repeatedly that this early identification of faults or incorrect usage can and does save time and money for the user as equipment faults and damage are spotted early and rectified quickly. The FSR ensures, wherever possible that the equipment and its accessories remain in the hands of the users where it is needed. If the equipment needs to be sent back to the OEM for repair the FSRs can control that process as well if required.
What added value does an experienced and trained EWS FSR bring to you as an OEM or equipment user? 
Our FSRs bring deep operator experience on the equipment, plus operational experience of deploying and maintaining the equipment, often in hostile environments. They also bring a wealth of experience of equipment husbandry and its ancillaries, making sure the equipment is available for operations and not stuck gathering dust on a shelf or in a long and time-consuming repair chain.
Most of all they bring the 'X-Factor'; that intangible skill that is not gained on a short operator/maintainer course but considerable experience that comes from years of operating and deploying this type of equipment.
They have a profound understanding of the threat environment and exactly how the ECM equipment needs to be configured to counter the RCIED threat, while appreciating that the ECM equipment is just one of a suite of measures used to counter the IED problem.
EWS FSRs have the added advantage of reach back to EWS HQ where they can access the EWS Open Source Threat Database for additional Open-Source intelligence on the latest RCIED trends and new devices, including technical details and TTPs of the perpetrators. As part of a close-knit company, they can also tap into the vast experience of the whole of the EWS team.
The whole ethos of the EWS FSRs is to always keep ECM and Comms equipment fully operational and in the hands of the users at all times. We are very proud to say that our specialist FSRs bring added value to the contract because they have the experience to identify problems and put into place corrective actions before a minor issue becomes a major problem. Due to their depth of knowledge of TTPs and SOPs, our FSRs are often asked to answer the 'what if' questions that inevitably crop up.
Paul finishes: An EWS FSR is the permanent link between the OEM and the user, working well against deadlines, often in austere and unforgiving environments, understanding customer needs and balancing those against location and OEM constraints. The EWS FSR is a multitasking professional with superb interpersonal and communication skills who delivers all the time, every time.
Having supported OEMs and end users in country for many years, we relish the opportunity to speak to you about your ECM fitting, training and capability needs.
Please contact Paul Crawley, Operations Manager for a confidential discussion in the first instance.