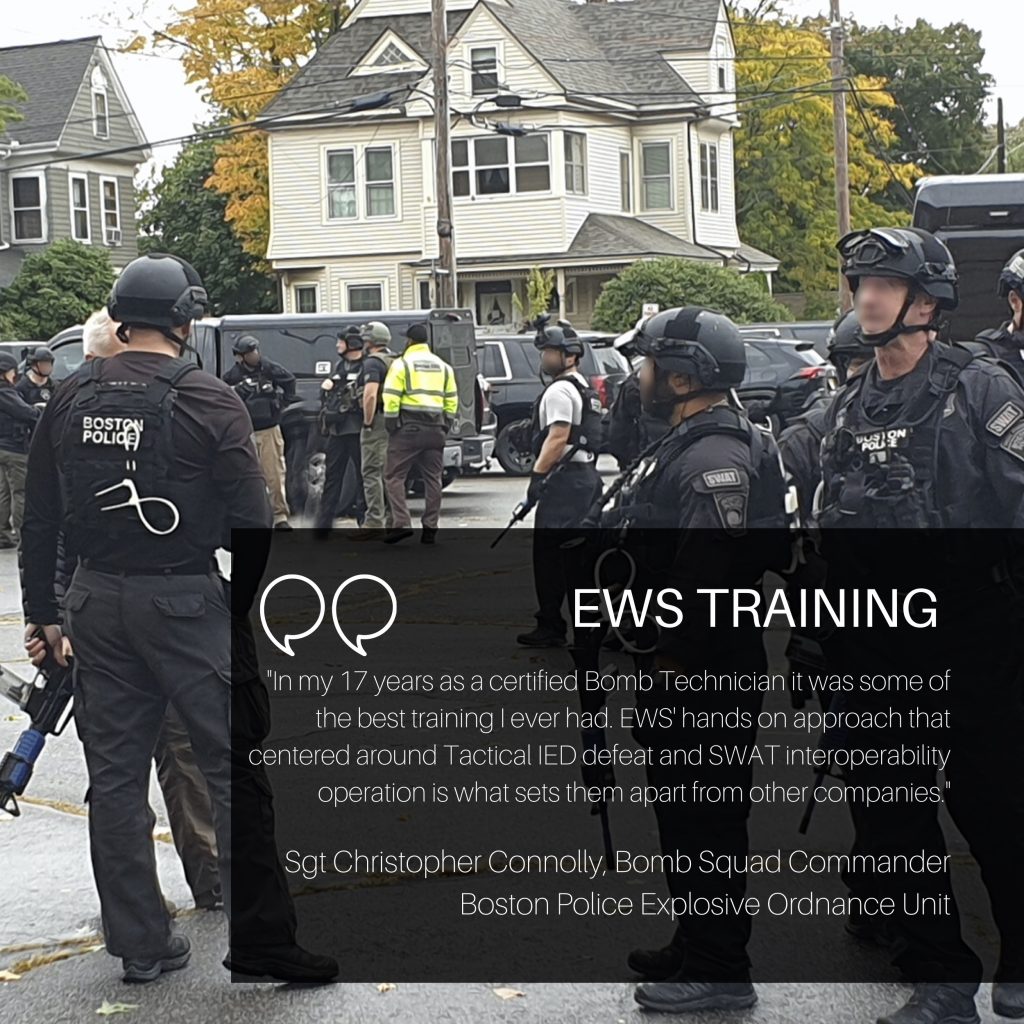 "EW Solutions provided training to the Metro Boston Region Public Safety Bomb Squads in October 2019 and in my 17 years as a certified Bomb Technician it was some of the best training I ever had.
"Their hands on approach that centered around Tactical IED defeat and SWAT interoperability operation is what sets them apart from other companies. Realistic scenarios were provided with proper guidance and instruction which allowed the IEDD Operator to properly assess the situation and make the appropriate decision based on best practices.
"We are looking to have them back as I have received nothing but praise from the Bomb Squads that attended the training".
Sgt Christopher Connolly, Bomb Squad Commander, Boston Police Explosive Ordnance Unit