Meet our Intelligence Team – Meaghan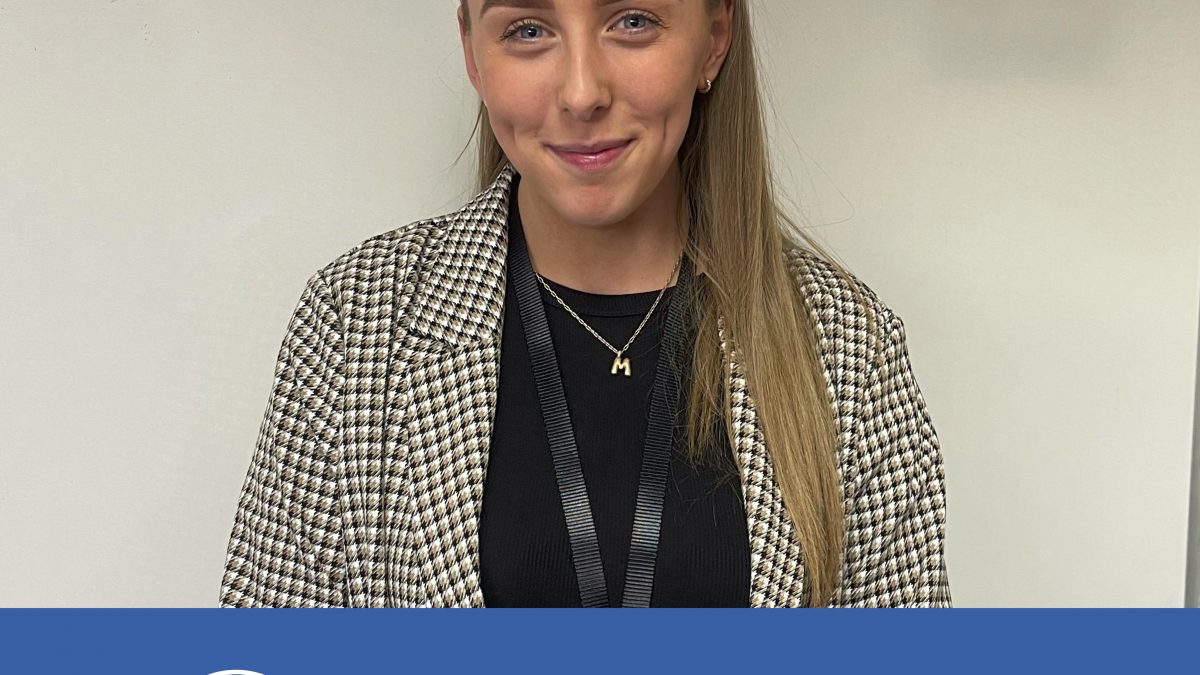 The EWS Intelligence Team are our 'human in the loop' populating the Open Source Threat Database (OSTD) from publicly available data (PAI) using a variety of skilled open source collection methods. They then verify and validate the data to provide discrimination and expertise to every OSTD entry.
We would like you to meet them and put faces to the team that input the data into the OSTD. In this article, it's Meaghan's turn to introduce herself.
Meet Meaghan Robins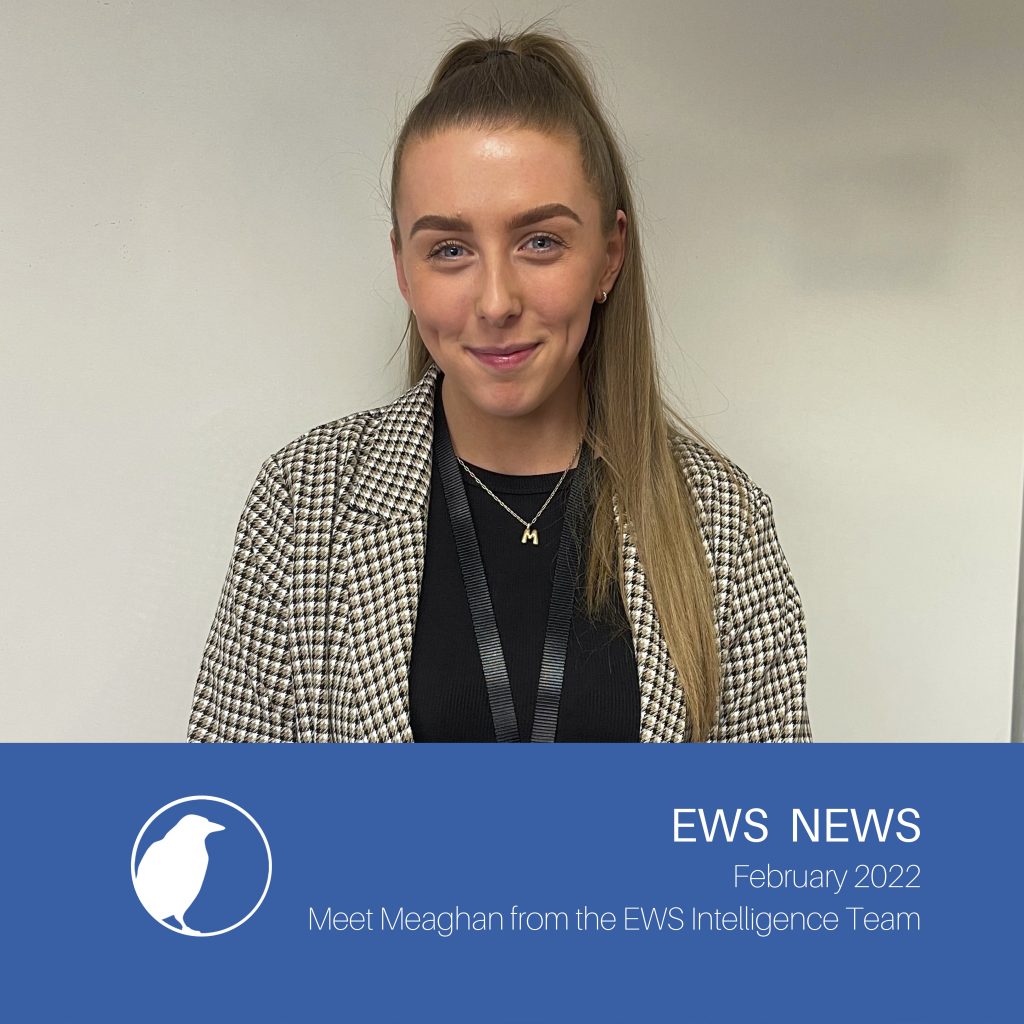 "Hi, I'm Meaghan, I have been with EWS for eight months as a Data Analyst working with the Intelligence Team.
"Alongside working at EWS, I am also studying a MSc in Intelligence, Security and Disaster Management at the University of Derby.
"My studies focus on the practical and theoretical aspects of intelligence, security and emergency planning across a range of natural and man-made hazards, including terrorism, extreme weather, public health and humanitarian crisis. Additionally, my studies cover assessing numerous measures which can assist in mitigating these disasters including the use of geospatial data and disaster management models.
"I have particularly enjoyed a recent module on 'Contemporary Issues in Intelligence and Security' which looked at institutional responses to existing intelligence failures. Also, it has been fascinating to broaden my understanding on different approaches to security, politics and intelligence and its impact on security and insecurity within the UK and worldwide.
"EWS has supported me with my studies, offering me an invaluable insight into intelligence gathering and analysis in a practical and professional landscape. I have enjoyed advancing my analytical and technical skills and seeing the proliferation in IEDs across the globe, as well as exploring advancements in UAV technology and what this means for electronic warfare."
We hope you've enjoyed meeting Meaghan and learning more about her.
If you'd like to meet more of our Intelligence Team, please click on the names below:
Joanne Smith – Intelligence Research Analyst