The EWS Intelligence Team are our 'human in the loop', populating the Open Source Threat Database (OSTD) and the OpenSite UxV database from publicly available data (PAI) using a variety of skilled open source collection methods. They then verify and validate the data to provide discrimination and expertise to every OSTD and OpenSite entry.
We would like you to meet them and put faces to the team that input the data into the OSTD. In this article, it's Molly's turn to introduce herself.
Meet Molly Sipson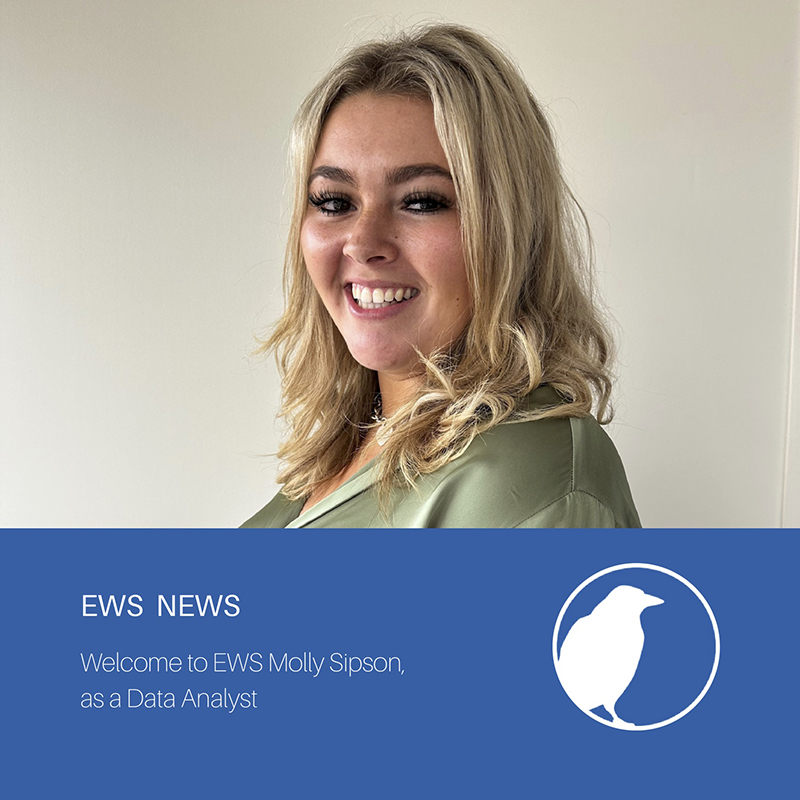 "Hi, I'm Molly. I am excited to have just begun my journey with EWS as a Data Analyst working alongside the Intelligence Team!
"My passion from an early age has always been Geography. From the Geographies of Peace and Conflict to Geographical Information Systems, human and physical, my range of interests are diverse.
"Studying Geography at university has allowed me to accumulate valuable transferrable skills, which I believe will assist me in my role as an Open Source Data Analyst. I have attained knowledge of spatial analysis, cartography, and data interpretation, all of which I believe are essential skills for working within my role. Geographical Information Systems (GIS) facilitates the tracking of patterns, highlighting potential trends which might otherwise go unnoticed that seamlessly translate into the world of intelligence, enabling me to uncover critical insights from geospatial data.
"My special interest of Geographical Information Systems (GIS) has equipped me with invaluable transferrable skills, which can be used to visualise, analyse, and interpret geographic systems.
"As a result, this became the selected topic for my dissertation, which showcased my proficiency in mapping and spatial analysis.
"EWS has broadened my perspective on the world, exposing me to and documenting events that might otherwise have escaped my notice in the mainstream news.
"I am looking forward to developing my analytical skills within the OSTD database in collaboration with the experienced intelligence team."
We hope you've enjoyed meeting Molly and learning more about her and her intelligence work at EWS.