The EWS Intelligence Team are our 'human in the loop', populating the Open Source Threat Database (OSTD) and the OpenSite UxV database from publicly available data (PAI) using a variety of skilled open source collection methods. They then verify and validate the data to provide discrimination and expertise to every OSTD and OpenSite entry.
We would like you to meet them and put faces to the team that input the data into the OSTD. In this article, it's Will's turn to introduce himself.
Meet Will Franklin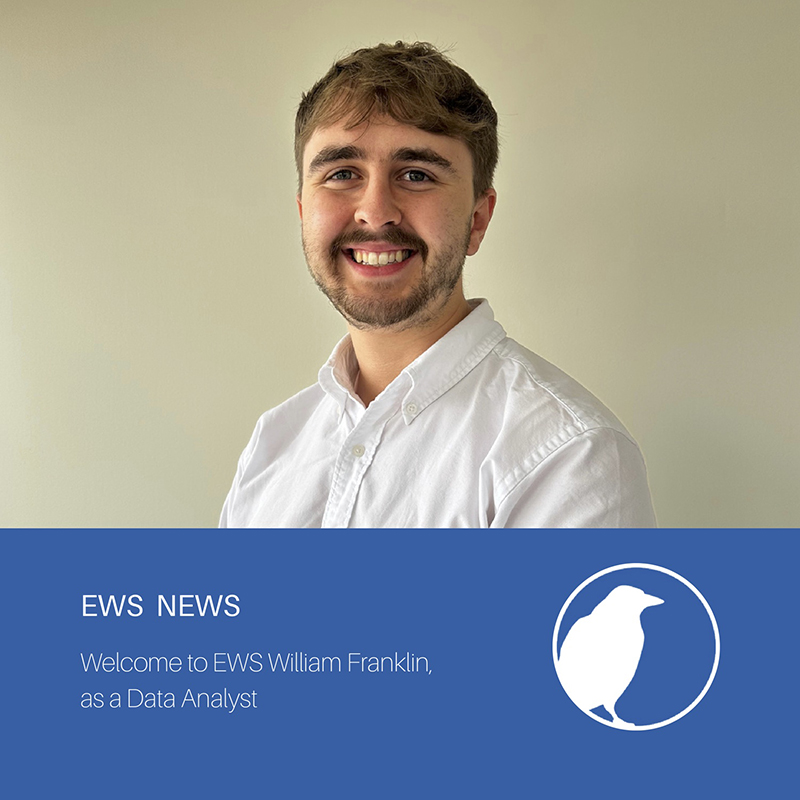 "Hi, I'm Will and I work for EWS as a Data Analyst in the intelligence team, a role I have held since the beginning of September.  
"I am a graduate of the University of East Anglia having gained a BA in History. My module selection had a particular emphasis on medieval history, including modules on early 12 Century France and the Wars of the Roses. My degree studies required me to research and synthesize information from a variety of different sources to then give analysis in the form of document commentaries, presentations and long form essays. 
"Working at EWS has allowed me to further develop the skills I first used during my degree. Immersing myself in research and pulling out detail from many different sources are some of the things that made me really enjoy my degree. I am now in the fortunate position to be able to say that I do that every day as part of my work with the Intelligence Team on the OSTD database. As I grow further into the role, I look forward to developing my research skills further. 
"Outside of work, I am an avid reader and tend to read books on medieval history. I also enjoy watching football, and travel up and down the country with my dad to watch as many games as we can."
We hope you've enjoyed meeting Will and learning more about him and his intelligence work at EWS.