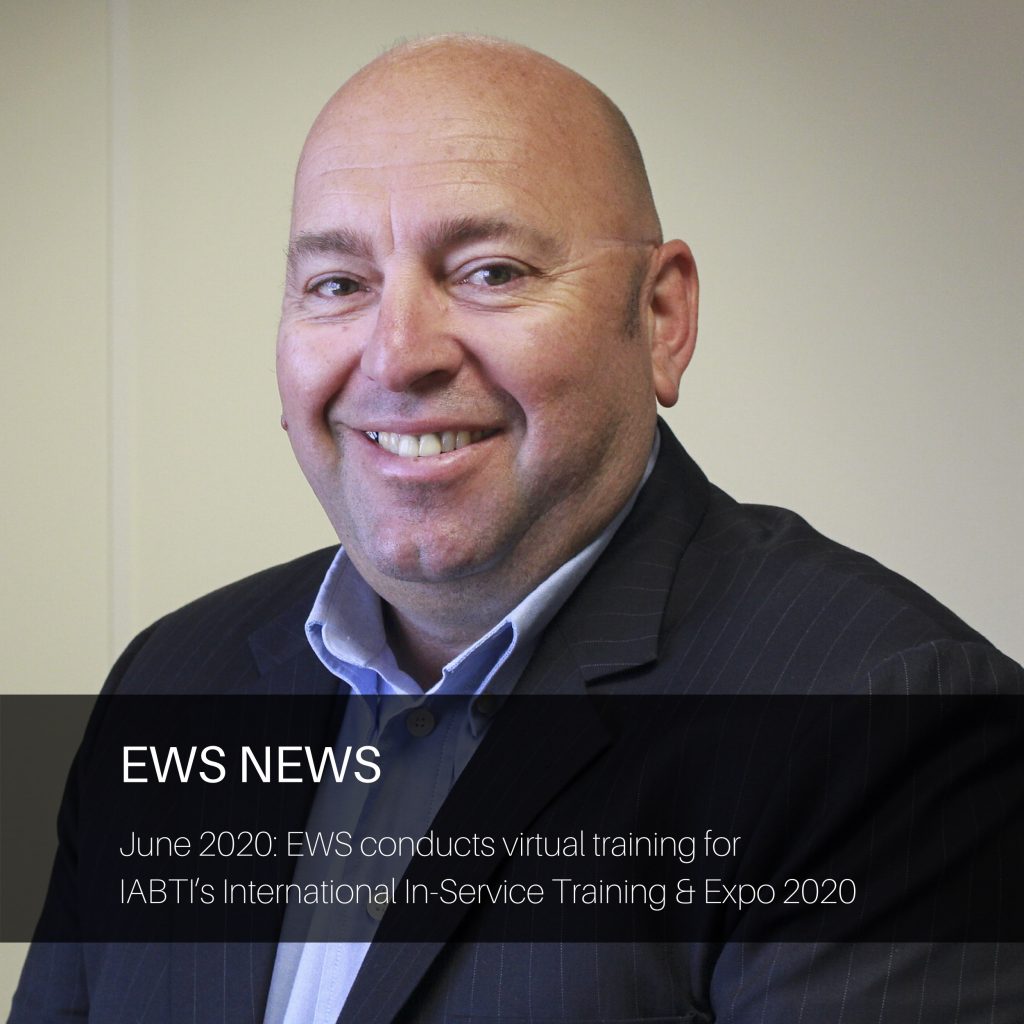 Due to the coronavirus pandemic, the International Association of Bomb Technicians & Investigators' (IABTI) International In-Service Training & Expo was cancelled, which was due to be held in Norfolk Virginia. However, in order to provide continued support to its members, IABTI decided to run a series of online webinars which their members could join remotely.
Troy Phillips, Director of Business Development for EWS was invited again to make two presentations to the online audience and present the two inaugural webinars. Working closely with Bob Epps, IABTI's International Director and Karen & Mary at the IABTI's IBO they fine-tuned the best way to use IABTI's new software using the proven techniques of using both trial AND error. It was great to see this new way of working and the feedback from the 120+ attendees from 12 countries around the world vindicated the initiative.
In his first presentation, Troy highlighted the continued increase in the use of RCIEDs by perpetrators globally, underpinned and validated with data derived by EWS' proprietary Open Source Threat Database (OSTD) and access to over 37,000 global IED incidents.  The presentation looked at new and emerging technology, innovative tactics and utilising a case study which showed the rapid device migration in Hong Kong from no IEDs to very technically advanced RCIEDs in less than a year. One attendee commented that "the technical aspects linked to the case study was just the kind of information the [bomb tech] community needs", while another was significantly surprised at the rapid progression in their use of IEDs by the Hong Kong perpetrators.
Troy's second presentation considered and discussed how different countermeasures, including using a combination of intelligence, ECM and TTPs, could be used to mitigate and manage the RCIED threat. He also acknowledged the challenges being faced today by those who need ECM and those who provide it and the challenges faced by both the operational community and industry. Feedback from the attendees included high praise for the technically accurate information delivered by EWS: "Outstanding and very much relevant to modern [RCIED] threats".
Overall, attendees concluded that Troy's virtual presentations were very relevant and  provided "top shelf training" for the IABTI community. The IABTI said it appreciated Troy and EWS sharing their extensive global experience and lessons learned, and of course, EWS is proud to support the IABTI and its members as they deal with ever complicated challenges.