Intelligence Services from EWS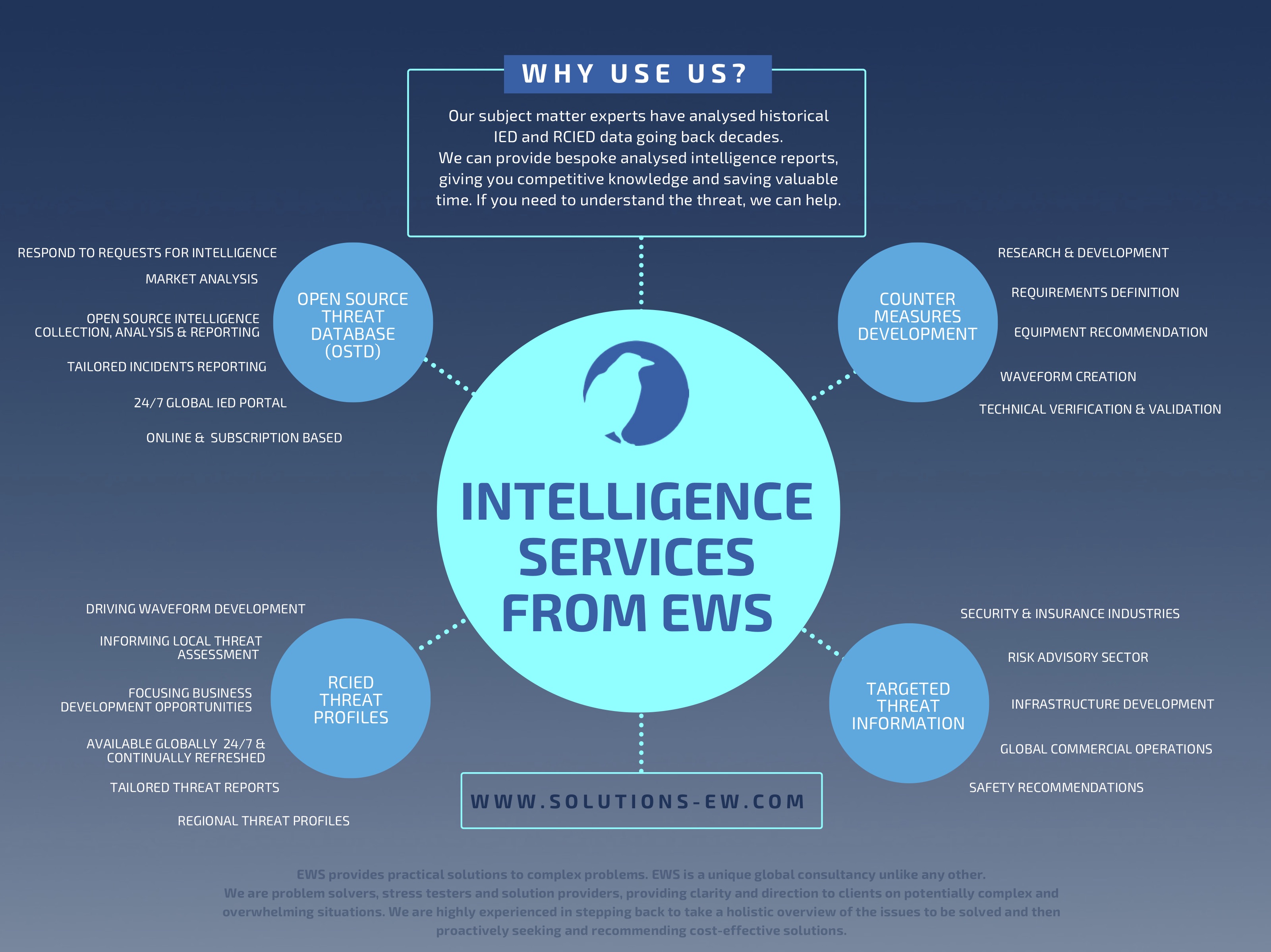 EWS is recognised by governments, defence and security departments around the world as a key supplier of open source threat intelligence data, threat analysis and threat reporting. Our Open Source Threat Database (OSTD) is routinely relied upon to provide credible and up to date intelligence on emerging trends in RCIED threats and C-IED.
The OSTD is a near real-time online repository of global RCIED and remotely detonated IED events. Updated on a daily basis by our Subject Matter Experts, it provides an essential open source intelligence resource in addressing this dynamic threat and complex operational environment.
A no-obligation demonstration of the capabilities of the OSTD can be arranged either online, remotely or in person.
We offer licenses for 24/7 access to the OSTD, either on an annual or monthly basis. Licences can be scaled for multiple users; just ask for details.
Alternatively, we can provide tailored reports based on your requirements, including: one-off or recurring market or incident reports, RCIED Threat Profiles, Threat-Led Business Development Reports and RFIs (Requests For Information). This list is not exhaustive, so why not speak to us today about our sample reports, or discuss your individual needs with us?
Contact us today to arrange a no-obligation demonstration of our Open Source Threat Database, request a temporary log-in or to ask for more information.