The EWS Intelligence Team are our 'human in the loop' populating the Open Source Threat Database (OSTD) from publicly available data (PAI) using a variety of skilled open source collection methods. They then verify and validate the data to provide discrimination and expertise to every OSTD entry.
We would like you to meet them and put faces to the team that input the data into the OSTD. In this article, it's Rose's turn to introduce herself.
Meet Rose Smithard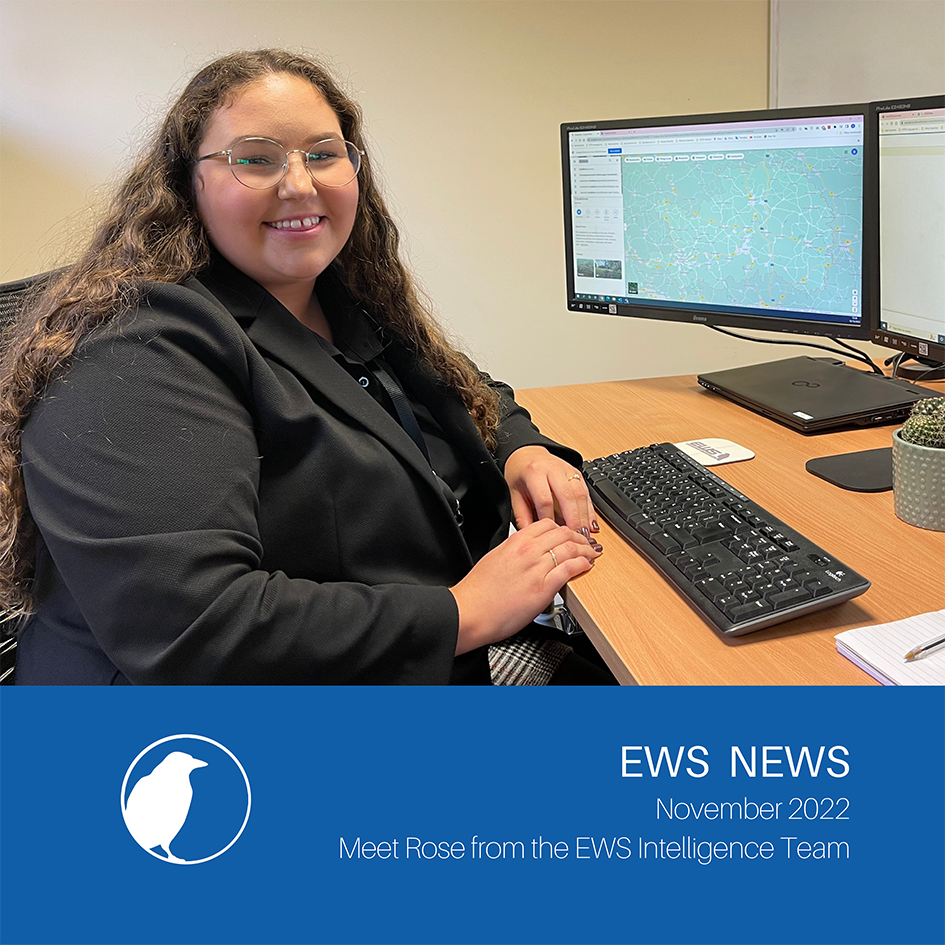 "Hello, I'm Rose, I have just begun my employment with EWS as a Data Analyst working with the Intelligence Team.
"My interest in terror-related subjects began at the University of Lincoln where I studied Politics and International Relations. It gave me great insight into the complex world of international affairs and the 'Counterterrorism Studies' module, which significantly helped me to discover my passion for all-things Intelligence. I decided to continue my studies further by enrolling at King's College London to study a master's degree in Intelligence and International Security where I was able to deep-dive into the world of intelligence.
"I loved the module on 'Homegrown Radicalisation', which explored the psychological process of radicalisation and various factors which can hugely influence an individual's vulnerability. Subsequently, this module was the influence for my thesis, which researched how social media can facilitate the rise of homegrown radicalisation through the channels of conspiracy theories and new religious movements.
"Another module which I enjoyed was 'Armchair Intelligence' where I learned about the amazing capabilities of OSINT in intelligence acquisition. I found it remarkable how much information there is out there, that can be gathered openly and used for intelligence purposes. I knew that it was in open-source intelligence where I wanted to begin my working career.
"I am grateful to be starting this exciting new chapter at EWS where I can learn about IEDs and RCIEDs and track trends of terrorist activity and their use of explosive devices, all through open source. I am looking forward to continuing to perfect my analytical skills and intelligence gathering while working within the Intelligence team here at EWS."
We hope you've enjoyed meeting Rose and learning more about her and her intelligence work at EWS.