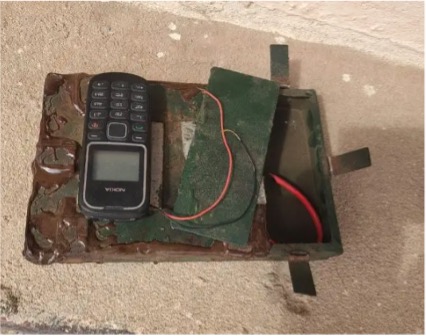 On the 14 August 2023, Jubbaland Intelligence and Security Agency (JISA) forces prevented an Al-Shabaab attack in Kismayo, Somalia. An RCIED which had been buried in the road was recovered and rendered safe. The device consisted of a modified mobile phone, a metal container with two magnets and a length of red wire inside.
OSTD event ID: 62446
For more information on this event, please contact us using the form opposite.
#Somalia #Kismayo #RCIED #Al-Shabaab #OpenSource #OSINT #IED