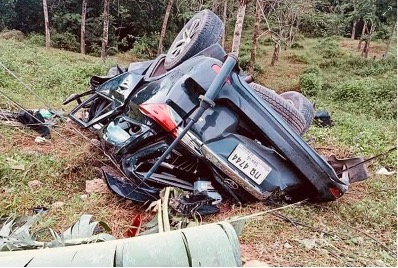 Two EOD officers were killed, and one was injured when a CWIED was initiated in Si Sakhon District, Thailand on 3 March 23 at 15:15. The device consisted of a gas cylinder weighing over 50kg which was connected to a battery with wire. Additional batteries and electrical wire were also located nearby.
OSTD event ID: 59208
For more information on this event, please contact us using the form opposite.
#Thailand #CWIED #EOD #OpenSource #OSINT