The Predictable Evolution of Mission Data for Improvised Threats (MD4IT)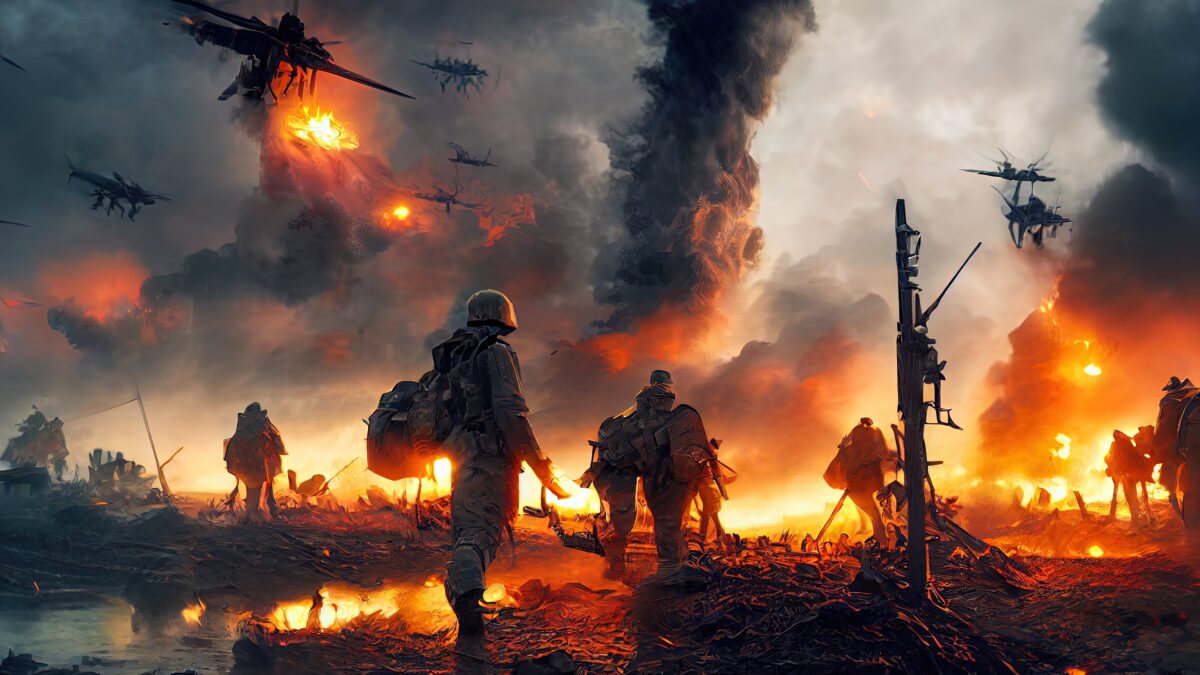 The Improvised Threat
Mitigating and exploiting improvised threats has always and continues to pose a challenge to those operating in the asymmetric space, says Troy Phillips. From the early days of the Irish Republican Army, Euskadi Ta Askatasuna (ETA) in Spain and Fuerzas Armadas Revolucionarias de Colombia (FARC), improvised explosive devices (IEDs) have posed many questions and challenges in the quest to continually defeat the evolving threat.
More recently, due to accelerated and continual advancement of commercial off-the-shelf (COTS), programmable or software defined switches, and ever more resilient radio frequency (RF) links, thought-leaders, technologists, and those conducting operations have been pushed to their limit.  Add to this the proliferation of RF enabled machine-to-machine technologies (Internet of Things) and it continues to be a genuine challenge to those of us who focus on threat reduction and mitigation.
Despite this, outside of areas in Africa and Asia, the IED fight has been side-lined as partners have necessarily focused on peer-to-peer and near-peer adversaries.
Enter the Threat from Uncrewed Systems
Our Intelligence team has been tracking the operationalisation of uncrewed systems for quite some time and have observed many conflicts where the use of both COTS and military off-the-shelf (MOTS) uncrewed aerial, maritime surface and subsurface systems (UxV) have become the norm.  Ranging from small, fast improvised COTS systems delivering small to intermediate size payloads, often state-sponsored, mid-range systems delivering multiple effects, including a variety of sensors, affecters and explosive payloads.
The parallels in the UxV space when compared to IED are unmissable; lessons learned, RF countermeasures (ECM) and the evolution of tactics techniques and procedures (TTPs) can all be directly mapped across. The tenets of Attack the Network, Defeat the Device and Prepare the Force (there are many nodding their heads right now) are clearly transferable and as relevant as ever.
In the world of multi-domain operations and information advantage/dominance, a more coherent and synchronised suite of Intelligence, Surveillance and Reconnaissance (ISR) and effectors are required to Detect, Track, Identify and Mitigate the UxV threat.  Good TTPs and systems involving multiple capability (EO/IR/RADAR/Acoustic, etc.) provide the best chance of reducing the impact of the autonomous system.
Innovative Technology Needs MD4IT
Operations in Ukraine have proven that near-peer and asymmetric actors will work alongside each other in operations, even on a European battlefield.  Drones have been procured, gifted and crowd-funded on both sides of the conflict and there is little doubt that the problem from both drones and IEDs will only increase and become more pervasive in current and future operations.  As those operating in this domain will appreciate, there is a vast amount of COTS and MOTS threat mitigation equipment available, but my focus, as ever, is on the RF enabled systems and the mitigation thereof by employing a blend of proven technology and operationally workable TTPs.
From the technology perspective, there are inevitable similarities between both sets of equipment (IED and UxV), ranging from entry-level (Tier 3) inexpensive and uncontrolled equipment that is often not fit for purpose, to those Tier 2 systems that do the job adequately but may have a challenge in keeping up with evolving threats. Then, of course, there are those systems that represent the top tier, with future-proof capabilities that can deal with an evolving threat before countermeasures overmatch occurs. There is an increasing need for a reliable and constant flow of mission data for improvised threats (MD4IT) to support Tier 1 and Tier 2 systems in maintaining their operational edge.
From the engineering perspective, open architectures and open standards are being adopted to meet the challenge. This challenge is understandably driven by the domestic customer's never-ending demand for resilient and innovative communications systems which require increased data rates, and industry's subsequent capacity to rapidly innovate and address customer demand.
Open architecture ECM is probably now classed as the fourth generation (I'm going with that anyway).  Fourth generation ECM "devours" MD4IT – without it, it cannot operate and will fail – as a result, the margins between success and failure have never been closer.
EWS and MD4IT
The EWS Intelligence Team collates and disseminates IED and drone data derived from actual global events, delivering a service via the Open Source Threat Database (OSTD) that helps stakeholders to understand the current operational challenges; this service includes detailed horizon scanning to identify where COTS, MOTS and industry technical roadmaps are heading.  As the potential for exporting fourth generation C-UAS and C-IED systems grows, and as older technology is out-matched, there will be a significant need for MD4IT in the same way that airborne or maritime platforms need mission support data and systems in place to ensure the quality of the data and validity of countermeasures.  Without mission-focussed MD4IT and open-standards, conducting manoeuvres in the modern battlefield in the Land environment will be a genuine, ever-increasing challenge.