Turkey – suicide PBIEDs detonated in Ankara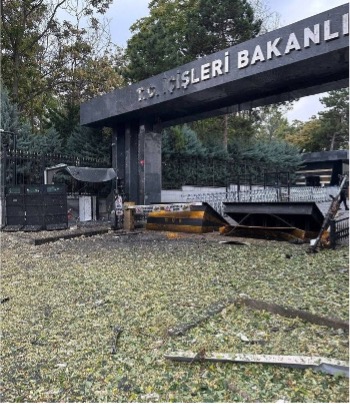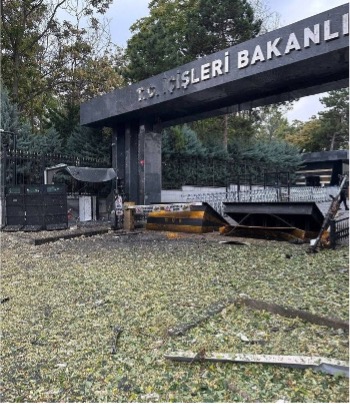 On the 1 October, a suicide PBIED (person-borne IED) was detonated near the entrance of the Ministry of Internal Affairs in Ankara. A second assailant was also reported to be wearing an improvised device which was later defused.  
The Kurdistan Workers' Party (PKK) have claimed responsibility for the incident which resulted in the injury of two police officers. At the site of the attack, security forces also seized approximately 10 kg of explosives, various weapons and ammunition.  
OSTD event ID: 63645
For more information on this event, please contact us using the form opposite.
#Turkey #Ankara #IED #PBIED #KurdistanWorkersParty #PKK #OpenSource #OSINT
CONTACT US FOR MORE INFORMATION