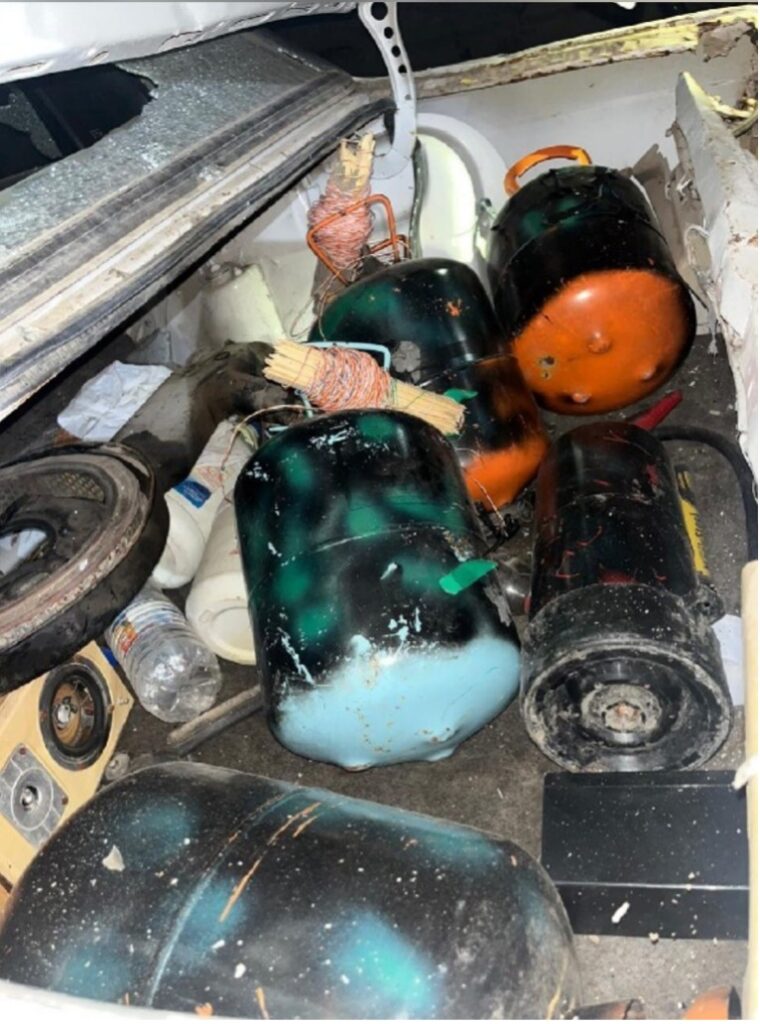 Five IEDs were found inside of a vehicle in Kafr Dan on the 7 June 2023. Two of the devices were identified as CWIEDs, manufactured from a gas canister with a reel of red and white wire attached. An additional IED, constructed from a fire extinguisher and a further two made from gas cylinders, were also found at the scene.  
OSTD event ID: 61266
For more information on this event, please contact us using the form opposite.
#WestBank #IED #CWIED  #KafrDan #OpenSource #OSINT