Since the drawdown of coalition troops in Iraq and Afghanistan, there has been a tendency to focus on near-peer adversaries and for the IED to be relegated in the order of importance, says Troy Phillips, Business Development Director.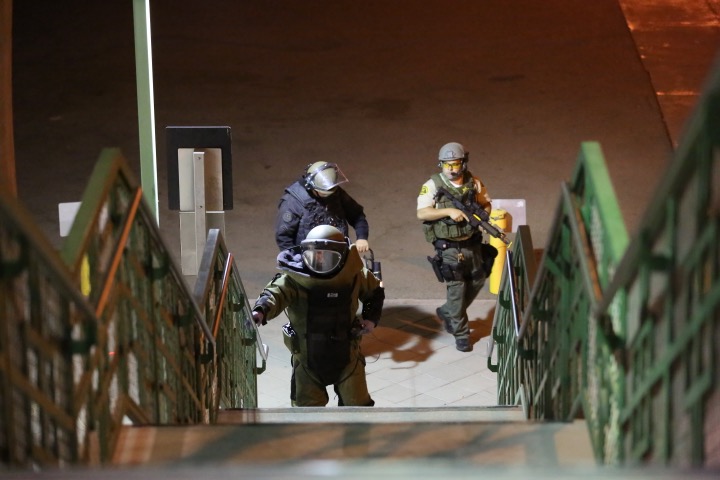 Here at EWS, we've been providing open source threat intelligence data, threat reports and detailed threat analysis of improvised threats to governments, defence and security departments via our Open Source Threat Database (OSTD), and we have continued to remind our customers and friends that the improvised threat hasn't gone away, nor will it.
Recent events in Nagorno Karabakh and now in Ukraine prove that the modern battlefield will always be a hybrid myriad of threats encompassing traditional weapons and tactics, alongside the use of improvised explosive devices and military/commercial and improvised drones.
Troy notes that at times it's been a challenge to convince some entities that the threats posed by improvised devices are still evolving and remain important and, of course, that this thought-process can impact significantly on maintaining preparedness.
United States Marine Corps to stand back up counter-IED training
So, it was refreshing to read this article by Todd South in Defence News and see that like EWS, the United States Marine Corps continues to take the IED and improvised threats very seriously and has plans to stand back up their counter-IED training in 2022. You can read the article HERE.
Open Source Threat Intelligence from EWS
EWS is recognised by governments, defence and security departments around the world as a key supplier of open source threat intelligence data, threat analysis and threat reporting. The OSTD is routinely relied upon to provide credible and up to date intelligence on emerging trends in RCIED threats and C-IED.
Bespoke Training Services from EWS
Additionally, we also provide equipment agnostic tailored training solutions in electronic countermeasures, CEMA, ISR and counterterrorism, including (but not exclusive to): scoping studies, training system analysis, course design and delivery, Train The Trainer, and operational and pre-deployment training.
If you'd like to have a discussion about how the data we capture and hold in the OSTD can help you, or how our bespoke training can help you build capability, please call us on +44 (0)1636 550 490.