Thailand – CW IED found in Dusongyo, Narathiwat Province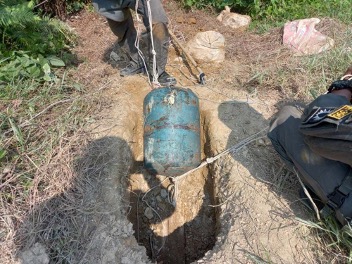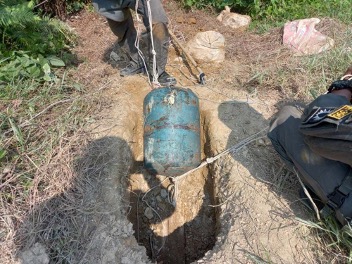 On 15 April 2023, a 15 kg gas cylinder with a 90m command wire (CW) was buried 4m from the road in Dusongyo, in a hole measuring 60cm x 120cm x 70cm.
The device was made up of ammonium nitrate fuel oil (ANFO) and an electric initiator. Various other electrical equipment including batteries, wires and a relay was also located at the scene.
OSTD event ID: 60140
For more information on this event, please contact us using the form opposite.
#CommandWire #IED #ANFO #OpenSource #OSINT
CONTACT US FOR MORE INFORMATION